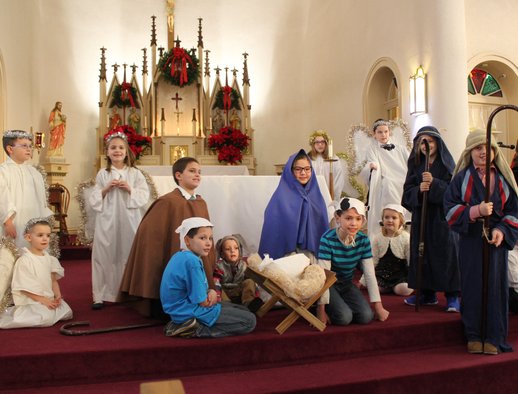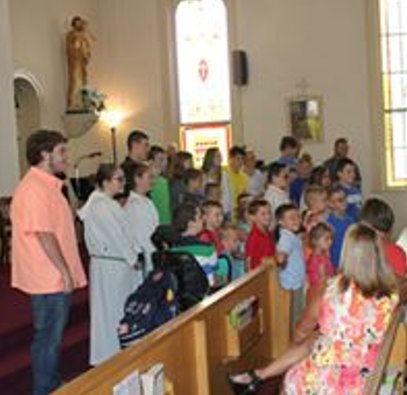 Parish Council Members
Nicole Murphy - Chair & Social Concern
Tiffany Powers - Vice Chair & Catholic Schools
Shelly Blandford - Secretary
Christina Dant - Faith Formation & Youth Group
Jessica Green - Music Ministry & Liturgy
David Sinclair - Finance
Johnny Warren - Building & Grounds
Boby Glenn - Building & Grounds
Don Peters - Cemetery
Kevin Clouse
Finance Council Members
Diane Dodson - Chairperson
Faye Gabbard
Gary Cecil
David Sinclair
Shannon Jenkins
For reporting any incident of abuse, forms and contact informations are available in the vestibule bookcase or in the Parish office(in the hall way by the copy mechine).
Pastoral Staff
Pastor: Fr. Anthoni Ottagan
email: anthoni.ottagan@pastoral.org
Music Director:
Kay Beth Riney
Faith Formation Director:
Sr. Vivian Bowles
Secretary / Bookkeeper:
Shannon Jenkins
Youth Coordinator:
Barbara Thomas
Mass Schedule
St. Alphonsus Catholic Church
Tues. & Wed.'s @ 6:00 pm
Thurs. & Fri.'s @ 7:30 am
Saturdays @ 5 pm
Sundays @ 8 am
*First Friday of the month there will be Adoration from 8 - 9 am
St. Elizabeth Catholic Church
Tuesday @ 8:15 am
Thursday @ 6:00 pm
Sundays @ 9:30 am
First Thursday of the month there will be Adoration
Sacrament of Reconcilation
Saturday - 4:00 pm to 4:30 pm @ St. Alphonsus
Every First Friday during Adoration
Anytime by appointment
7925 State Route 500
Owensboro, KY 42301
Office: 270 229 4164
St. Alphonsus Catholic church, with its hostorical roots in St. Joseph, KY, is a faith community that seeks to serve, honor and praise the Blessed Trinity as a part of the universal Catholic Church and the Diocese of Owensboro, KY.